Growth Track "August"
August 18th, 2018
Are you wanting to take the next step towards becoming apart of this family? Growth Track is the perfect opportunity to discover who we are, what we believe and why we believe it. You'll also discover how God's wired you and exactly where you fit here at Love First. The class starts at 8:00am on Saturday and meets in the lobby of the church. We'll see you there.
Kickball Tournament
August 18th, 2018
You are invited to participate in the LFCC Kickball tournament sponsored by the Singles ministry. Calling all ballers, former all-star athletes, and friends. Come out and have a great time with your church family and leave with a championship plus a year of bragging rights.
Location: Pather Trace Field
Date: Saturday, August 18, 2018
Time is 1-3 pm
Registration Closes Wednesday 15 at 8:30p
Lupus Support Group Sketch and Sip Painting
August 19th, 2018
Good Day Family,
Join us on Sunday, August 19, 2018 at 2:00pm for Sketch and Sip Painting Class! The Lupus Support Group will have a paining instructor available to help guide us as we build self-esteem, self-awareness and self-confidence through paining. This is a good way to explore your feelings, crystallize your thoughts and celebrate your abilities.
Date: Sunday, August 19, 2018
Time: 2pm
Location: LFCC Church
Register Online at LFCC.TV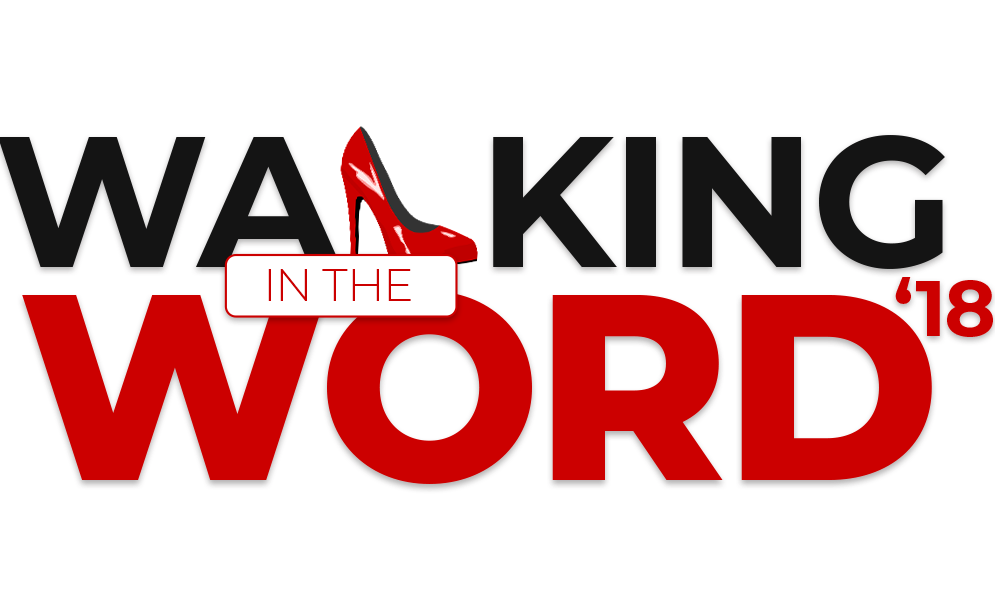 Woman's Conference: Walking in the Word 2018
August 23rd - August 25th, 2018
$169
Conference Dates: Aug 23rd-Aug 25th
Registration Fee Includes:
- Conference Registration
- Charter Bus Transportation
- Swag Bag
- Conference Banquet
THE COUNTDOWN IS ON!!!
Anointed Speakers
Spirit Lead Seminars
- Empowerment
- Purpose
- Accountability
- Faith
- Health
Location: Sawgrass Mills Doubletree Hotel, Ft. Lauderdale FL
Reservations are non-refundable and non-transferable
All attendees must reserve a room by calling the following and use group code.
Hilton Reservations 800-774-1500
Hotel Group Booking Code: WOTW2018
Stepping Up
September 8th - November 17th, 2018
$0 - $20
Today, more than ever, the world needs godly men. Men who will step up and courageously lead at home, at church, at work, and in their communities. That's the message of Stepping Up. In a world where too many men are shrinking back, Stepping Up gives men vision and tools to live godly, courageous lives.
Men today are in a battle. It's a battle without bullets or bombs, but a battle all the same. It's a fight for our families and our future. Facing the battles of life demands courage, and courage is the ability to do the hard thing in every circumstance, despite the cost.
Winston Churchill said, "There comes into the life of every man a task for which he and he alone is uniquely suited. What a shame if that moment finds him either unwilling or unprepared for that which would become his finest hour."
In Stepping Up, we call men to courageous manhood, offering a powerful vision for what it means to be a man today who truly conquers and wins in life. We define courage throughout the five stages of manhood and commissions men to honestly evaluate where they stand. Then, we prepare men to bravely master their life purpose by developing a strategic plan and establishing a winning vision.
Rock The Universe 2018 - Ignite Teens
September 8th - September 9th, 2018
$85
Ignite Teens we're headed to UNIVERSAL STUDIOS, in Orlando, FL for the Rock the Universe event.
What is Rock The Universe? It is Florida's Biggest Two-Day Christian Music Festival Event held at Universal Studios.
The Ignite teen ministry and a group of adult chaperones will be headed up to the event on Sept. 8th. They close down the park for Christian Organizations and we get the run of the park from 4pm to 1am, and have access to all rides and concerts.
Musical Artists this year include Andy Mineo, Lauren Daigle, Casting Crowns, Trip Lee, TobyMac and many more.
Tickets are $85.00 which includes unlimited rides, shows and attractions. Transportation to and from the park is included in the price. However, space is limited and only 40 spots are available for Teens. Reserve your tickets today - Ticket Sales End August 25th, 2018. (Tickets are Non-Refundable but they are transferable).
**PLEASE NOTE IF YOU HOLD ANY TYPE OF PASS FOR UNIVERSAL STUDIOS, THIS EVENT IS A SEPARATE EVENT & PASSES CANNOT BE ACCEPTED***
Permission Slip is required.
For all questions email: teens@lovefirstchristiancenter.com
Art of Parenting
September 10th - October 29th, 2018
Art of Parenting™ Small-Group Series, an 8-session, video-based study designed to help parents find new ways to integrate their faith into everyday parenting moments.
We'll help group leaders guide parents on their journey to make their faith core to their parenting with intentional, biblical instruction and Christ-centered plans that "aim children's hearts toward God." For parents the result will be renewed confidence in parenting, fresh insights on parenting children of different ages, and a parenting plan unique to each child's personality and gifts.
Grief Share
September 11th - December 4th, 2018
$0 - $20
It may be hard for you to feel optimistic about the future right now. If you've lost a spouse, child, family member, or friend, you've probably found there are not many people who understand the deep hurt you feel.
This can be a confusing time when you feel isolated and have many questions about things you've never faced before.
"Going to GriefShare feels like having warm arms wrapped around you when you're shivering."
Single & Parenting
September 11th - December 4th, 2018
$20
Other people don't truly understand how tough it is to be a single parent—day after day after day. Sometimes you want to give up. And that's a normal reaction—you're doing the job of two people. You should be tired.
The thing is, you deeply desire to do what's best for your kids, but you worry that you can't. Sometimes it's all you can do to survive from one day to the next.
So what can you do?
Single & Parenting groups address these concerns. You'll discover how to deal with your deep-down worries and your day-to-day struggles.
At a weekly Single & Parenting group, you'll meet with other single parents to learn and discuss some amazing parenting strategies and hope-filled insights.